Free Quinceañera Cupcake Toppers can not miss at your next Quinceañera party, our selection will help you in organizing the Quinceañera treats table, we give you many original and creative ideas to make it easy and affordable.
Quinceañera Cupcake Toppers are a great addition to any candy bar. They are labels that add to the decoration of birthday party. Beautiful and Magical Quinceañera template design.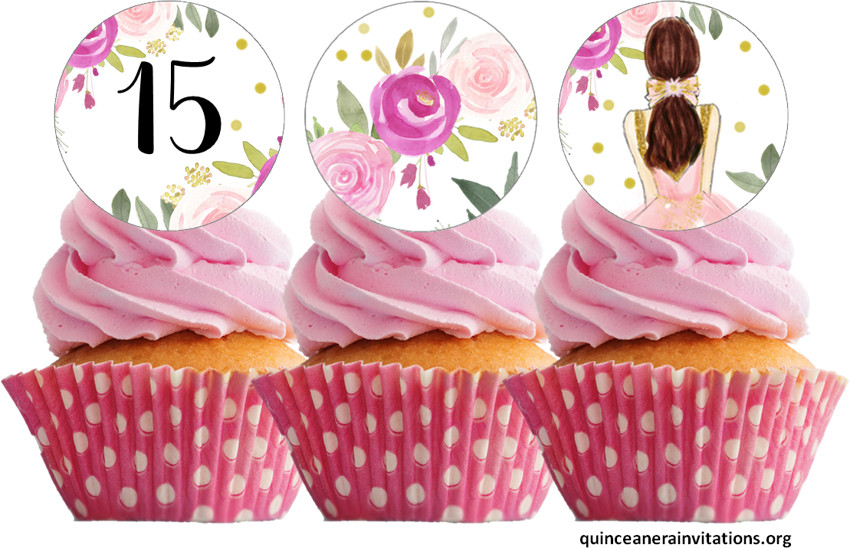 Download Quinceañera Cupcake Toppers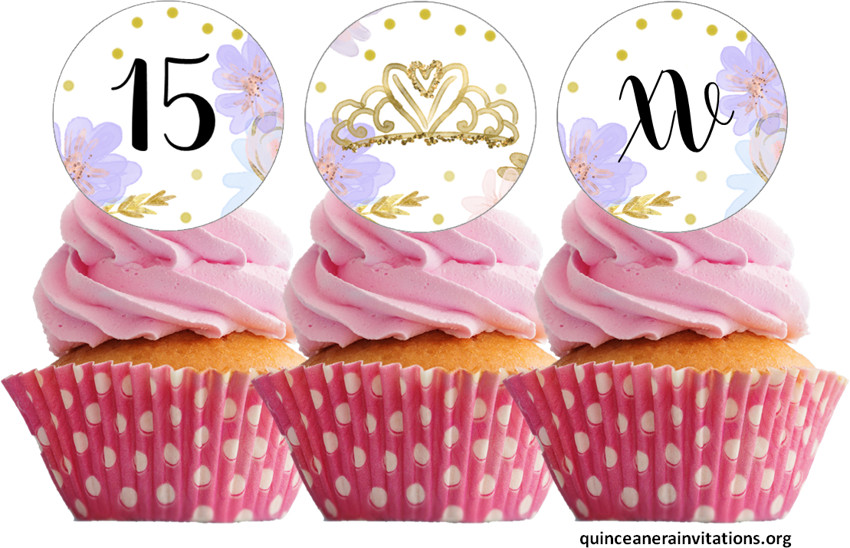 Download Quinceañera Cupcake Toppers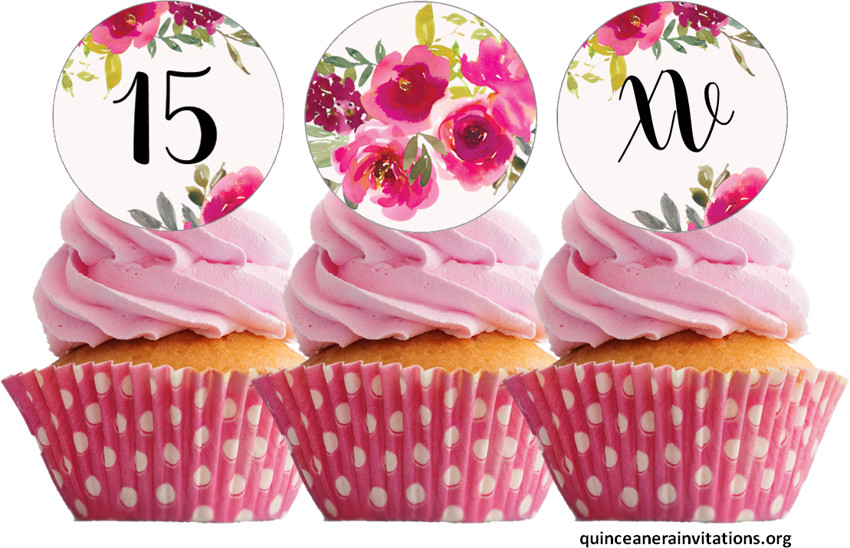 Download Quinceañera Cupcake Toppers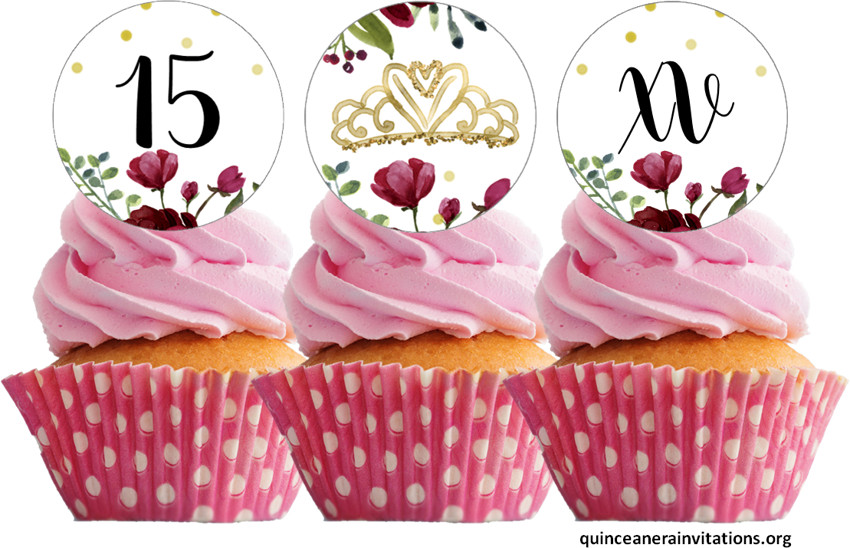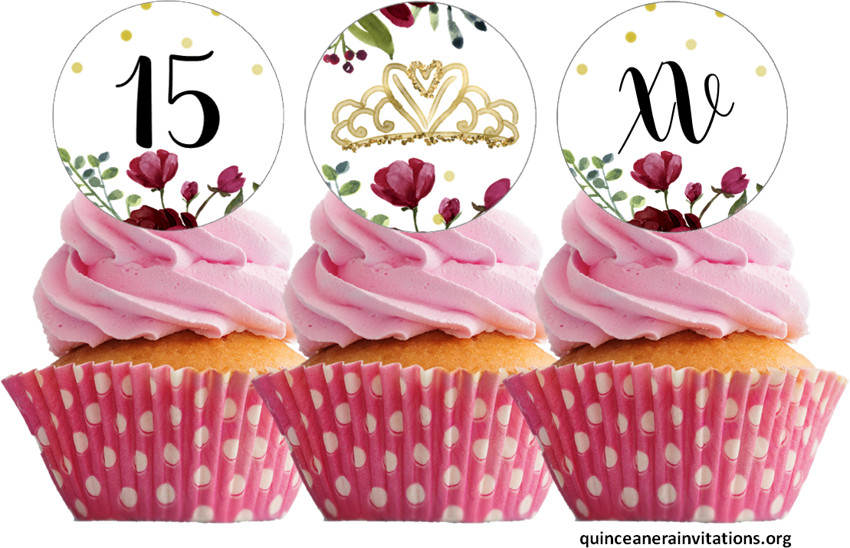 Download Quinceañera Cupcake Toppers
To Print the Quinceañera file you only need to have on your computer or laptop with the latest version of Adobe Acrobat Reader, you can download it free from here if you don't have it: adobe reader
All our Quinceañera Cupcake Toppers are for printing on A4 sheet size, the type of paper always depends on personal taste, some sheet examples are matte, glossy, satin, ecological etc. For Cupcake topper in particular, glossy paper is being used a lot.
Print and Cut Out Template, Toppers pattern for cupcakes, Then tape or similar the designs on a toothpick or similar behind each topper. Insert each Quinceañera cupcake topper into your cupcakes to make them beautiful. It is an easy, simple, creative and original Quinceañera birthday party.
Our free Quinceañera Cupcake Toppers templates are in pdf format, you just have to choose the design from our list download and print, to print the Quinceañera Cupcake Toppers you do not need experience just have the adobe reader program which is free.
On our website you find the best choice of printable Quinceañera party decoration labels to personalize your event. The perfect decoration for Quinceañera birthday party.
All Girls love to celebrate the day they were born in a magical way with a Quinceañera birthday decoration. We have the best printable and original labels online for the most important date of the year of your Girl.